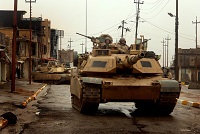 STANDARD PRODUCTS / CUSTOM PRODUCTS
Vetronix offers several standard Commercial-Off-The-Shelf (COTS) components, circuit card assemblies, and Line Replaceable Units (LRUs). Many times a project can benefit from using existing components to fill a system need. Some project requirements can be rapidly and cost effectively met by using modified COTS items. Vetronix also offers full custom product development where, in many cases, leveraging from existing products allows there to be minimal or no development cost to the customer. Vetronix vigorously protects all customer proprietary data and intellectual property.
Please call 843-842-4900 or send an email to info@vetronixresearch.com to discuss detailed information about existing products or custom product development capabilities.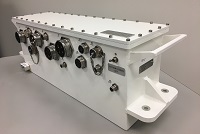 LINE REPLACABLE UNITS
Developing LRUs and enclosure-level products with unmatched performance, cost, reliability, size, weight, power dissipation, and integration effectiveness is a specialty at Vetronix. Vetronix engineers develop the smallest, most cost effective, and highest performance LRUs for a variety of military and industrial applications. Vetronix offers standard LRU-level products with proven performance and high readiness levels.
Click to download product example: PMDU1628/2428 Product Summary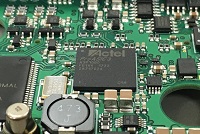 CIRCUIT CARD ASSEMBLIES
Vetronix provides a complete printed circuit board design and automated circuit card assembly capability with specific expertise in high density and high power applications. Vetronix has designed hundreds of CCAs with functions including embedded processing, wireless communication, serial bus control, power processing, digital and analog I/O control, simulation control, biometrics, medical sensors, flight instrumentation, and industrial process controls.
Click to download product example: DIOCB 400200 Product Summary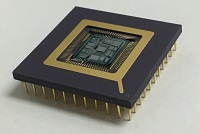 SERIAL BUS COMPONENTS
Vetronix has extensive experience developing and applying serial bus architectures in mission-critical applications. The Vetronix MIC Bus implements a proven protocol that does not require any software overhead to operate. The MIC Bus is a time-division multiplexed serial bus that can operate with the truly deterministic performance that is required in critical applications in combat vehicles, aviation, and industrial automation. Vetronix also has years of experience with CAN Bus, Ethernet, wireless, power line data links, and other physical layer and bus protocols.