ABOUT VETRONIX
Vetronix was formed in 1989 after its founder developed the MIC Bus serial control technology while working as a research engineer for General Dynamics Land Systems. As a technology spin-off from General Dynamics, Vetronix had an initial charter to manufacture and sustain the MIC Bus technology as well as support the development of the vehicle electronics architectures of the M1A2 Abrams tank and other ground combat vehicles. The MIC Bus and other Vetronix components continue to be critical elements of the vetronics architecture in the M1A2 Abrams tank as well as other major weapon systems.
For almost three decades, Vetronix has operated as a trusted engineering and manufacturing resource specializing in the applied research, design, and rapid development of rugged electronics for mission-critical applications in the defense, aerospace, and industrial markets.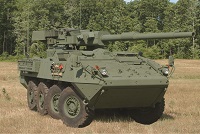 U. S. ARMY
Vetronix components provide the core vetronics architecture in the U.S. Army's M1A2 battle tank. Vetronix supports the M1A2 platform enhancement efforts and supplies the vehicle's MIC Bus controllers, utility bus interface modules, digital audio processors, multi-channel Programmable Load Control Modules (PLCMs), High-Power PLCMs (HPLCMs), Ammunition Data Link, high energy voltage transient clamps (VTCs), remote digital and analog acquisition components, and various test and diagnostics equipment. Vetronix PLCMs, HPLCMs, and VTCs are also used to provide the vetronics power and signal distribution architecture for the U.S. Army's Stryker program. Vetronix components are used to provide the primary power distribution in various Light Armored Vehicles (LAVs).
U. S. NAVY
Vetronix components provide the electrical interface between the MK46 Naval Gun Turret and various U.S. Navy warships. Vetronix supplies the MK 46 Turret's secondary power and data distribution components as well as the primary power control and distribution LRU.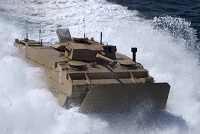 U. S. MARINE CORPS
Vetronix designed and manufactured the core power distribution and data acquisition system for the U.S Marine Corps Expeditionary Fighting Vehicle (EFV). Not a single mission failure was ever attributed to any Vetronix hardware during the very intense operational assessment phase of the program. Some of the Vetronix hardware used in the EFV program is incorporated into the U.S. Navy's MK46 Naval Gun Turret.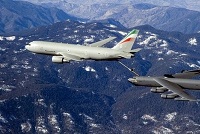 U. S. AIR FORCE
The U.S. Air Force KC-767 Tanker program uses Vetronix low and high voltage Programmable Load Control Modules (PLCMs) for the control and protection of the refueling boom positioning motors and circuits.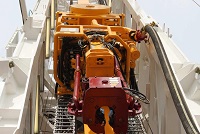 OIL & GAS
Vetronix designed and manufactures low power wireless data acquisition components used in position monitoring and control systems in the oil and gas drilling industry. These sensor processing radio units, battery packs, and isolated power supplies have been subjected to and passed the stringent certification test and analysis required for use in hazardous locations.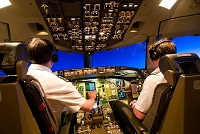 COMMERCIAL AVIATION
Vetronix has manufactured aviation control and sensor interface circuit card assemblies for a major aerospace system supplier for more than 20 years.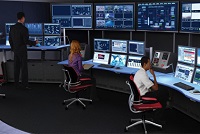 PROCESS CONTROLS
Vetronix has designed access control systems which include biometric, card, and pin authentication. These multifaceted security systems are used to protect and secure the most sensitive data centers, military installations, and research laboratories. Vetronix designed and has fabricated an integrated chemical process control unit for a major chemical supplier for more than 25 years.